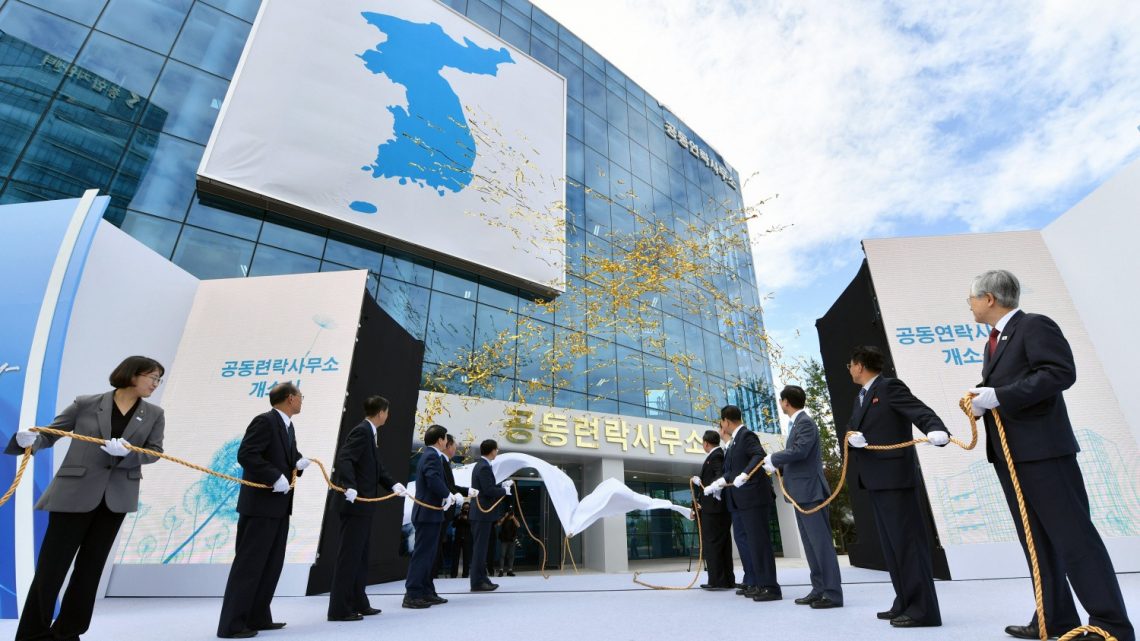 North Korea Just Blew Up an Inter-Korean Liaison Office
June 16, 2020
North Korea on Tuesday blew up an inter-Korean liaison office in the border city of Kaesong, making good on a previous threat to leave the "useless" office "completely collapsed."
South Korea's Ministry of Unification confirmed the demolition of the office in a statement, saying the explosion occurred at 2:49 pm KST.
The sister of North Korean Supreme Leader Kim Jong Un, Kim Yo Jong, had alluded to the action on Saturday, warning that the South would soon witness the "tragic scene of the useless North-South joint liaison office completely collapsed."

The liaison office, which opened its doors in 2018, was located in a city that houses a joint industrial area that has been shut down since 2016 following a round of North Korean nuclear tests.

Its demolition comes amid a low point in inter-Korean relations, with the North severing all communications with the South earlier this month over a diplomatic spat involving propaganda leaflets being scattered across the border.
The leaflets, which contained messages insulting Kim Jong Un and criticizing the North's nuclear ambitions, were distributed by activist groups in the South, drawing a stern rebuke from the office of President Moon Jae-in last Thursday.
More details to follow.