Jerry 'Bearathan' Carmack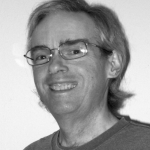 Freelance Traveler via being a travel blogger. Soon to be senior vagabond travel writer, travel photographer, travel videographer, and tour guide.
---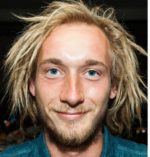 Started his career with an apprenticeship in the dairy Food sector. After travelling in and around Ireland four half a year he decided to get more knowledge and finished his Matura (graduated). After the Matura he began his studies for a Bachelor in social work. At the moment he is travelling and writing for Media Network Online in South America.
---
David Parkinson
BS Computer Science @ UCSD
He traveled by motorcycle from Seattle, Washington to Argentina composing a trip of 42,000 miles through 18 countries.  David travels often for Media Network Online.
---