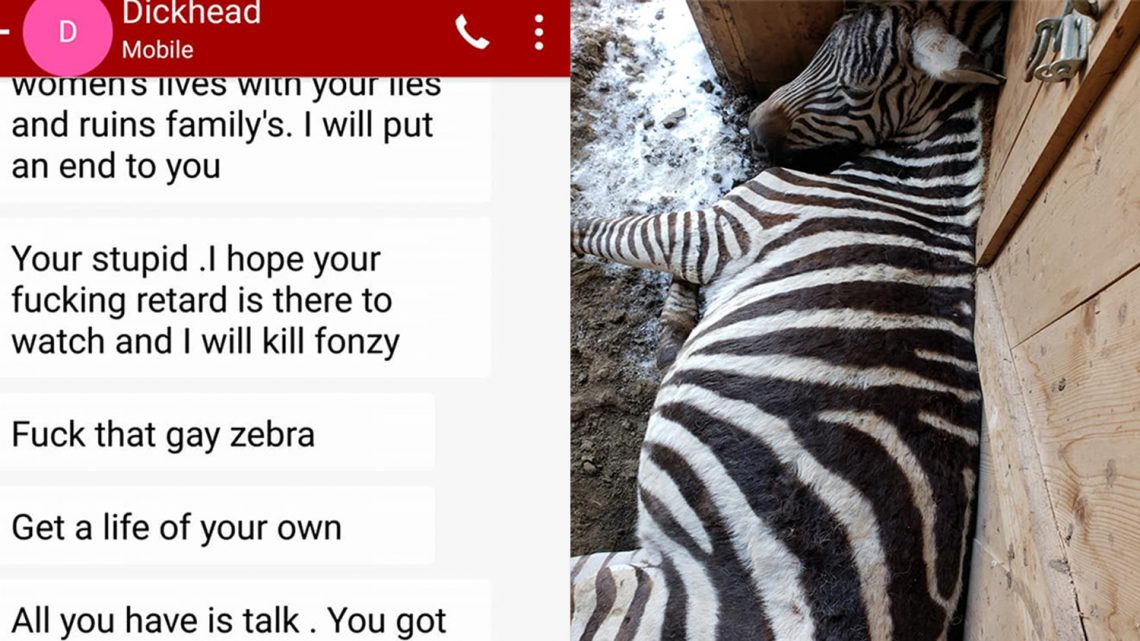 First Someone Murdered His Zebras, Then He Was Shot Too
December 12, 2018
This article originally appeared on VICE Canada.
Warning: The following contains images that some people may find disturbing.
Five times since last October, Mike Henninger would walk around Hevans Safari, his homemade petting zoo, and find one of his zebras either dead or suffering. Some survived for a few days before succumbing to their injuries and others were dead when he found them—all of them were shot by an unknown sniper.
Then in late October, almost an exact year after he found the lifeless body of Tazz (the first of his zebras to be shot), Henninger himself took a bullet.
The zebra murders didn't stop with Henninger getting shot.
This week the slaughter resumed when, on December 8, Henninger found his eight-year-old zebra, Zena, dead in her stable. In total five of his animals have died from gunshot wounds.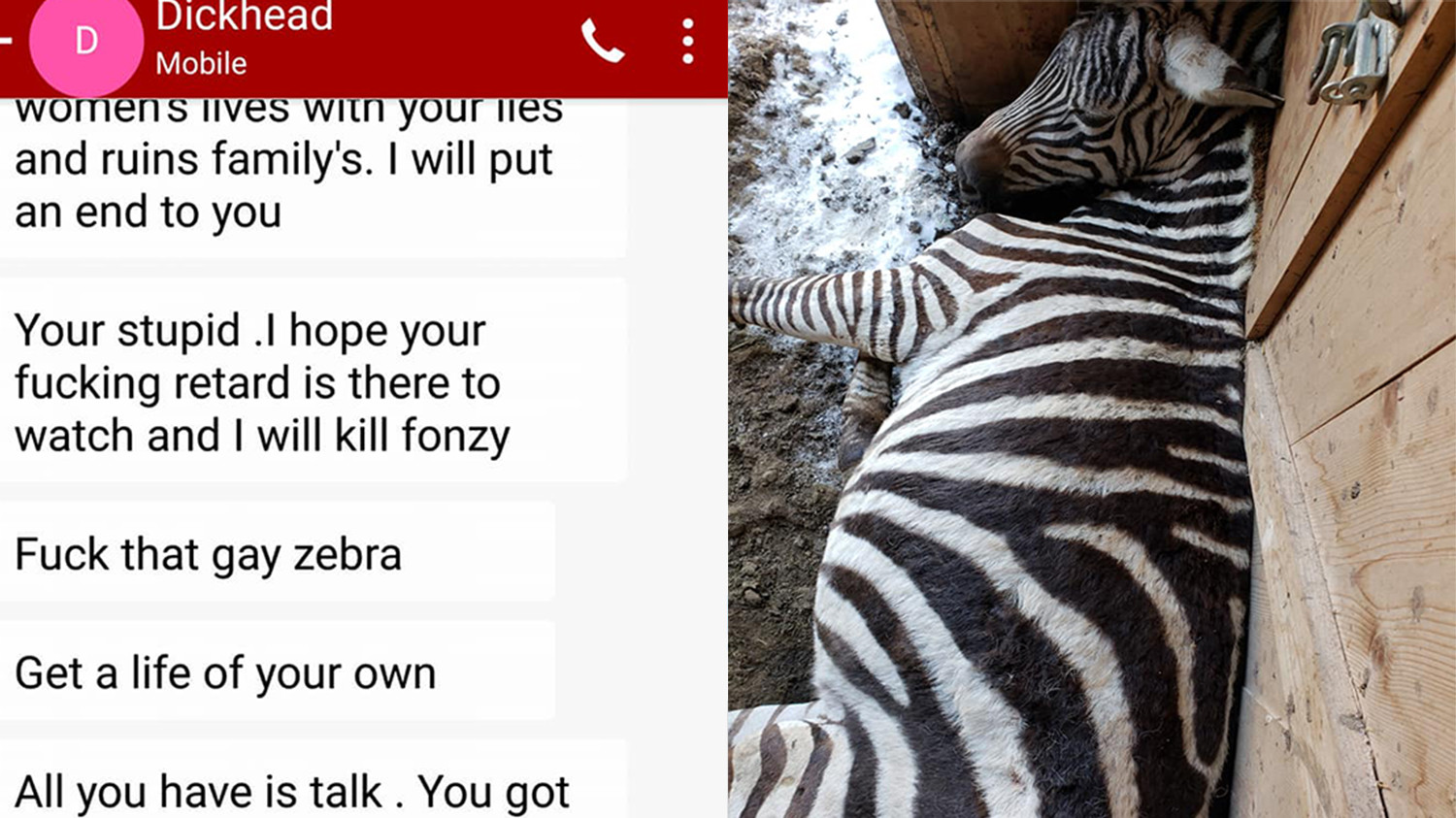 "Fuck that gay zebra," reads one. "One at a time and very slowly, mathodicly place torcher [sic] make them cry out in pain," reads another.
The Waterloo-Cedar Falls Courier reports that while no one has been arrested for the latest zebra shootings—the investigation is still ongoing. Last year police arrested a man in connection to the first zebra's death, who plead guilty to harassment. The man served ten days in prison.
Police are not commenting on the investigation but Henninger says that they have one suspect. Henninger isn't letting these deaths stop him from his dream of Hevans Safari being a top-notch petting zoo in rural Iowa and has since shored up the loss of zebras with the acquisition of a camel and two alpacas.
Sign up for our newsletter to get the best of VICE delivered to your inbox daily.
Follow Mack Lamoureux on Twitter.