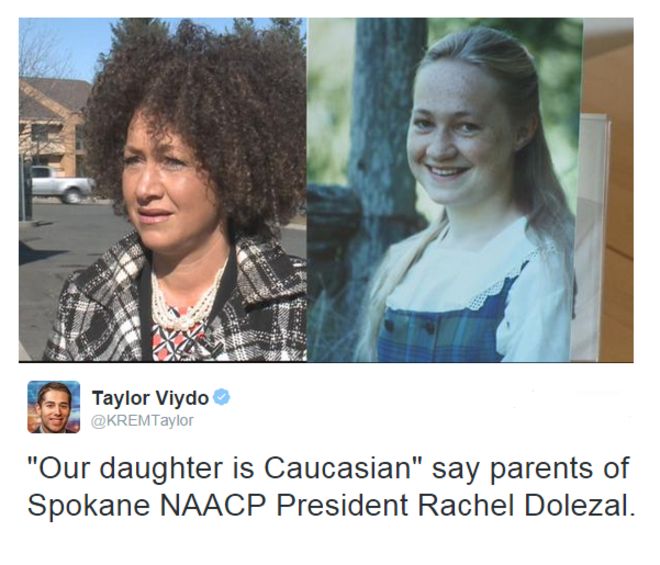 Are Black Parents Partly Culpable in their Daughter's Hair Struggle?
September 25, 2018
Netflix continued its quest to revive the rom-com this weekend, releasing a new original movie that delves into black women's journey to find self-confidence amidst Eurocentric beauty standards. In Nappily Ever After, adopted from Trisha Thomas' 2000 book, Sanaa Lathan (Love & Basketball, Something New) plays a marketing guru named Violet who has always felt the need to straighten her hair, impressed upon her by her mother since childhood. But upheaval in her love life causes her to melt down and shave her head in an attempt to get in touch with her "true self" outside of the standards others set for her.
The film is positioned to be a classic for the natural hair movement, starring the queen of black rom-coms herself, but its dramatic portrayal of an arguably over-discussed topic drew mixed reactions from fans. Some thought certain scenes were too exaggerated, like when Violet gets out of bed extra early to prep her hair for the moment her boyfriend wakes up. Other dramatized scenes distracted from what could've been poignant moments, like when she shaves her hair all the way off or when her date rubs oil on her bare head. And ultimately the actual romances weren't particularly moving.
---
Related Video
---
The most compelling relationship that blossoms in the movie is between Violet and a 10-year-old girl named Zoe. Played by adorable, eight-year-old actress Daria Johns in her first major screen role, Zoe is a quick-witted, curly-haired tomboy whose single father encourages her individuality. She becomes a steadying presence for Violet during her natural hair journey while Violet helps fill the hole left by Zoe's estranged mother. Zoe represents what could've been for Violet, had she not been affected by the long term psychological harm that manifests when a black daughter's natural looks are questioned and degraded by a parent. The movie's clearest achievement was to impresses the point that parents are often a black daughter's first and last line of defense from internalizing society's contempt for their looks.

In movies like Pariah or Love & Basketball, the female leads see their mother as an unnecessarily traditionalist presence, but this movie starts from the perspective of a woman who has already bought into her mother's restricting worldview. That helps convey the gravity of a mother's hold on her daughter's self-perception, for better or worse. The overpowering nature of Violet's mother, Pauletta (Lynn Whitfield), is matched with confidence by the sprightly Zoe, who quickly snaps back at her in their first encounter. Zoe in many ways plays out the fantasy of what it would be like if children were equipped to brush off extreme criticism of their looks and behavior from adults. But, as the movie implies, that's an unfortunately rare characteristic.
The unmistakably critical eye the movie lends to parents who straighten their children's hair goes a step further than other notable commentaries. Pauletta not only sides against her adult daughter's natural hair choice but becomes a type of villain, spewing homophobic, patriarchal, and classist language. And while not all black mothers who appreciate straight hair harbor her beliefs, villainizing her does help the audience accept that she, and therefore black parents at large, can be at fault for perpetuating a system that already exists. That's often hard to accept individually, and movies that address black hair straightening have been noticeably reluctant to place the blame on parents when weighing how ubiquitous the tradition is.
In Chris Rock's 2011 documentary Good Hair, for example, he brings forward a number of disturbing facts and anecdotes about the black hair industry, but the movie is still far from a ringing condemnation of parents who perm or weave their children's hair. Images of young kids with chemicals on their scalp intercut with a scientist shocked to find out the harmful chemicals that are touching children's skin certainly sends a frightening message. But Rock also continuously cuts the tension with his humor, and the movie achieved the difficult feat of reporting on the extreme things people do for "good hair" without projecting a particularly judgemental eye on those choices.
Another famous commentary on black hair is seen in Spike Lee's School Daze in a stand-alone musical number which makes fun of the stereotypes of good hair perpetuated by black sororities. In that instance, the absurdity of the inter-communal conflict is pretty clear in the satire but it's removed from the context of parent figures handing down traditions since it takes place in a college setting. And the scene is not necessarily a biting criticism directed at women who adhere to eurocentric beauty standards since both preppy lighter skinned and afrocentric darker skinned women hurl catty insults at one another.
If you can get through the cringe-worthy meltdowns and surface-level romantic scenes, Nappily Ever After has something to offer in the way of exploring parents' responsibility in crafting their children's perception of their hair. That fact is often expressed in film and TV through non-judgemental, light-hearted nostalgic scenes of children squirming under hot combs and flatirons, but in this rare instance it's taken seriously as a volatile tradition. And simply living in a society that rewards Eurocentric style or being a part of a black community that historically straightens hair is not treated as an excuse to partake. Instead, parents are encouraged to curate a new world for black daughters.
Sign up for our newsletter to get the best of VICE delivered to your inbox daily.
Follow Taylor Hosking on Twitter.