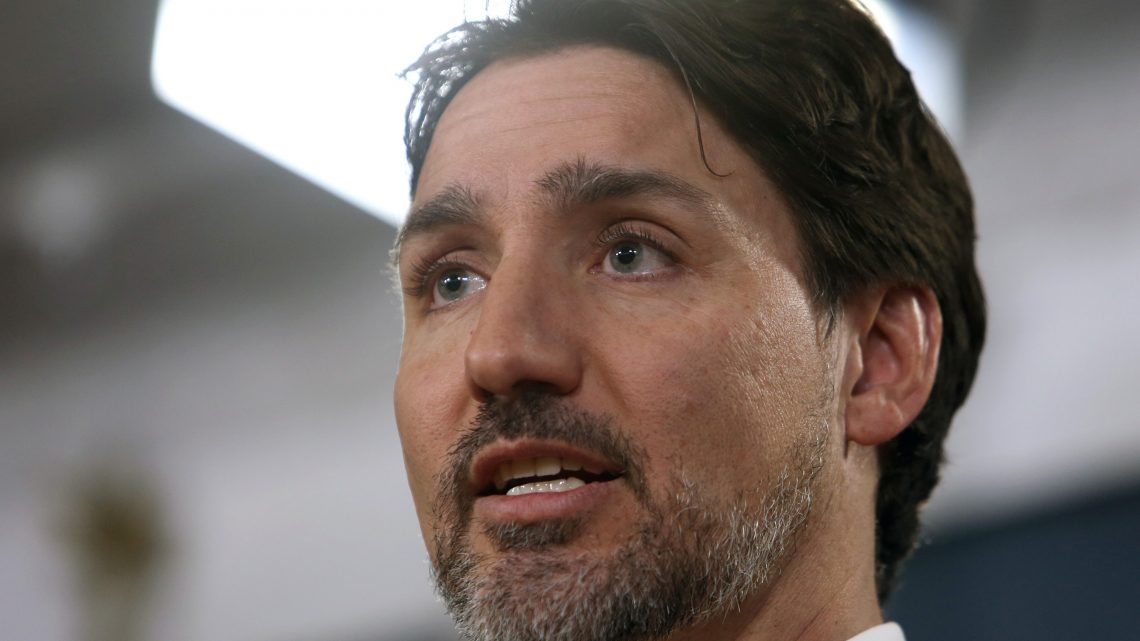 Justin Trudeau Says Rail Barricades 'Need to Come Down Now'
February 21, 2020
This article originally appeared on VICE Canada.

Prime Minister Justin Trudeau called on Indigenous leaders not to stand in the way of reconciliation with Canada by continuing blockades that have halted rail networks across the country for two weeks.
Trudeau told reporters Friday afternoon that the Indigenous-led blockades paralyzing Canada's rail system are "unacceptable and untenable," and "need to come down now."
Railway companies CN and Via Rail have announced hundreds of temporary layoffs, and experts estimate the blockades in solidarity with Wet'suwet'en land defenders who oppose a natural gas pipeline are costing millions of dollars per day.
"Hurting Canadian families from coast to coast to coast does nothing to advance the cause of reconciliation," he said. "Canadians have been patient, our government has been patient. But it has been two weeks and the barricades need to come down now."
Trudeau said that his government and the RCMP have tried to engage with Indigenous leaders' demands, including the closure of a mobile police detachment near Wet'suwet'en camps, but said the onus is now on Indigenous leaders to take down the barricades.
The "must come down" refrain prompted reporters to ask what exactly Trudeau was asking police officers across the country to do. Though Conservative leaders have called for swift enforcement, Trudeau said his government has taken a respectful approach that recognizes Indigenous peoples' fundamental rights have been ignored and marginalized for decades and centuries.
"My message is to everyone in Canada," he replied. "My message is that we must look to be able to continue on this path of reconciliation, that is not and will never be easy, but requires trust and partnership and needs to be built on positive actions."
On Thursday, Wet'suwet'en clan representatives pushed back on the Trudeau government claim that the RCMP and government had been in direct contact with hereditary chiefs, and that the closure of one mobile detachment met their demands.
"Although the exclusion zone is down, although the checkpoint is down, the RCMP continue to monitor and heavily surveil our people, coming into our camps, coming into our homes, shining lights into our faces," Molly Wickham, spokesperson for the Gidimt'en clan, said at a press conference Thursday.
"Respectfully, our chiefs and our clans require full engagement."
Follow Sarah Berman on Twitter.