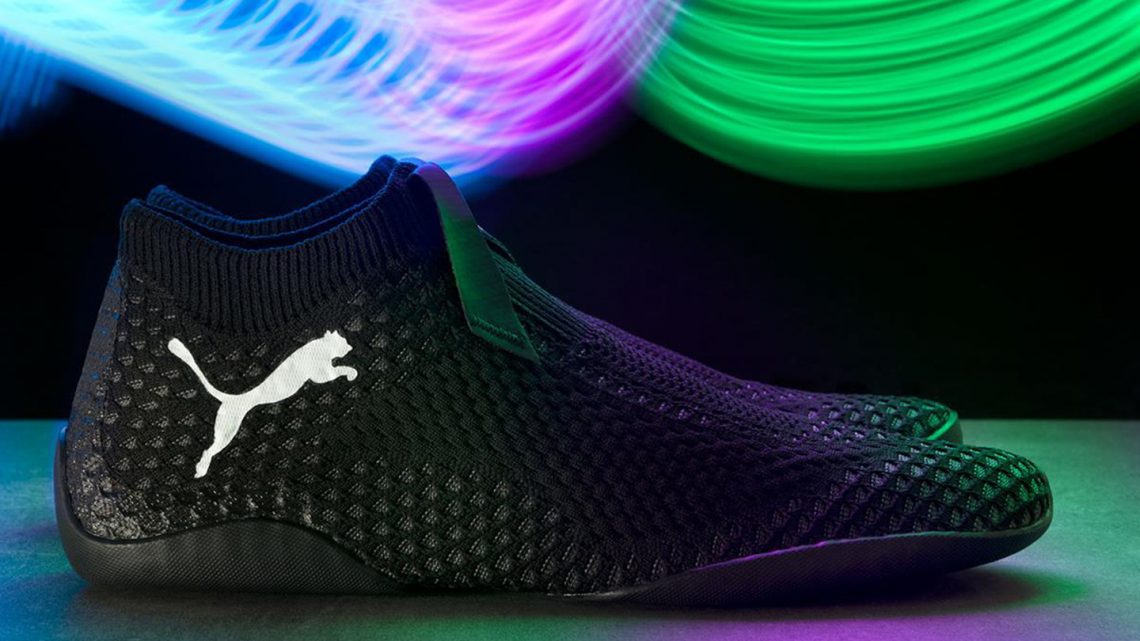 PUMA's Gamer Shoes Look Good, Actually?
December 18, 2019
I was like you once. I scoffed at the idea of a shoe designed specifically for gaming. But the moment I slipped on my first pair of gaming shoes, I realized I'd been terribly wrong. Now, the mad shoe scientists at PUMA are releasing a shoe for the active gamer.
It looks like a sock.
I am ready for this shoe. "In extensive talks with professional gamers we uncovered the need for a sock-like shoe; one that is comfortable, lightweight and grippy," PUMA said on its site. "It has a super-low profile rubber outsole made for at-home or in-arena use."

Yes. Yes please. Give them to me. These gaming socks look like the stealth shoes worn by Raiden in Metal Gear Solid II: Sons of Liberty, and I crave them. The 3D knit sock line fit, the layered mesh for breathable comfort, the sleek all-black coloring call to me on a primal level.
I will review these for VICE. I will find out if they're as good as the other gaming shoes on the market and I will report back. Oh, and Adidas has partnered with streaming star Ninja to make a shoe that looks like absolute trash.
I will not be reviewing the 90's ass looking trash sneakers from streaming star Tyler "Ninja" Blevins. Bring on the PUMA sock.