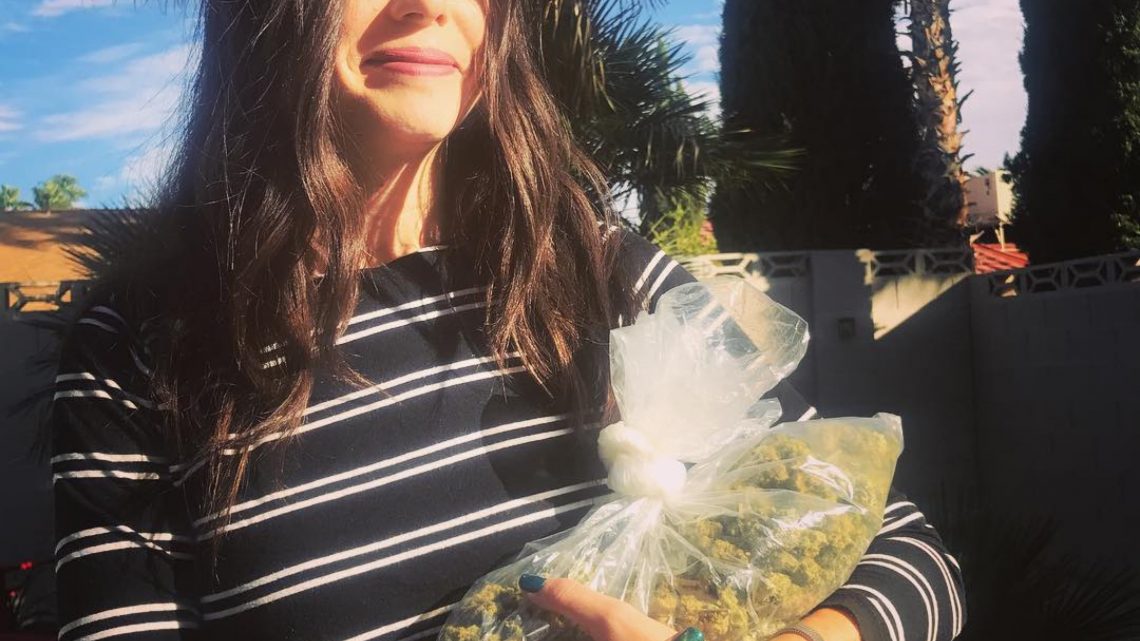 Consumption Report: A Week of Weed with Rachel Wolfson
December 5, 2018
This article originally appeared on VICE Canada.
In this first installation of VICE and MERRY JANE's "Consumption Report" via Sticky, we spend a weed week-in-the-life of a notable cannabis personality. This diary of dank nugs will track each subject's entire cannabis consumption experiences over the course of a full work week.

Originally from Las Vegas, Rachel "Wolfie" Wolfson moved to Los Angeles to work in the entertainment industry and to smoke weed legally. She is a comedian, writer, and producer. When she's not performing on stages all over the world, you can find her smoking weed on the YouTube channel The Budd.
Monday
9:30 AM
I woke up and had to get to the gym at ten, and I took a hit of stickevape to get my day going and because it helps me focus when I workout. When I smoke joints or blunts before I workout, my sweat smells like a dispensary.
11:27 AM
I walk to go get some coffee at this coffee shop near my place called Solar De Cahuenga. I like getting coffee here because sometimes I'll write and smoke joints outside on the patio and they never give me a problem. I order an iced vanilla latte with half almond and half coconut milk, but first a post-workout blunt. I am loving these Hollywoods that contain 1.2 grams of Hollywood OG flower and 0.3 Cake Badder wax—although they're non-compliant, the pre-rolled blunts are filled with flower and wax and have the perfect amount of tobacco.
2:40 PM
I smoke another blunt while I go on Instagram live in my apartment and stream with my followers. I'll update them on my weekly schedule—what shows I have coming up, and promote The Budd YouTube channel. I like to show myself consuming weed every time I go live on Instagram because I think it helps to normalize the plant to my audience. And I have to go on my friend and comedian Sam Tripolis' Tin Foil Hat podcast to talk conspiracy theories, so of course I want to get high before.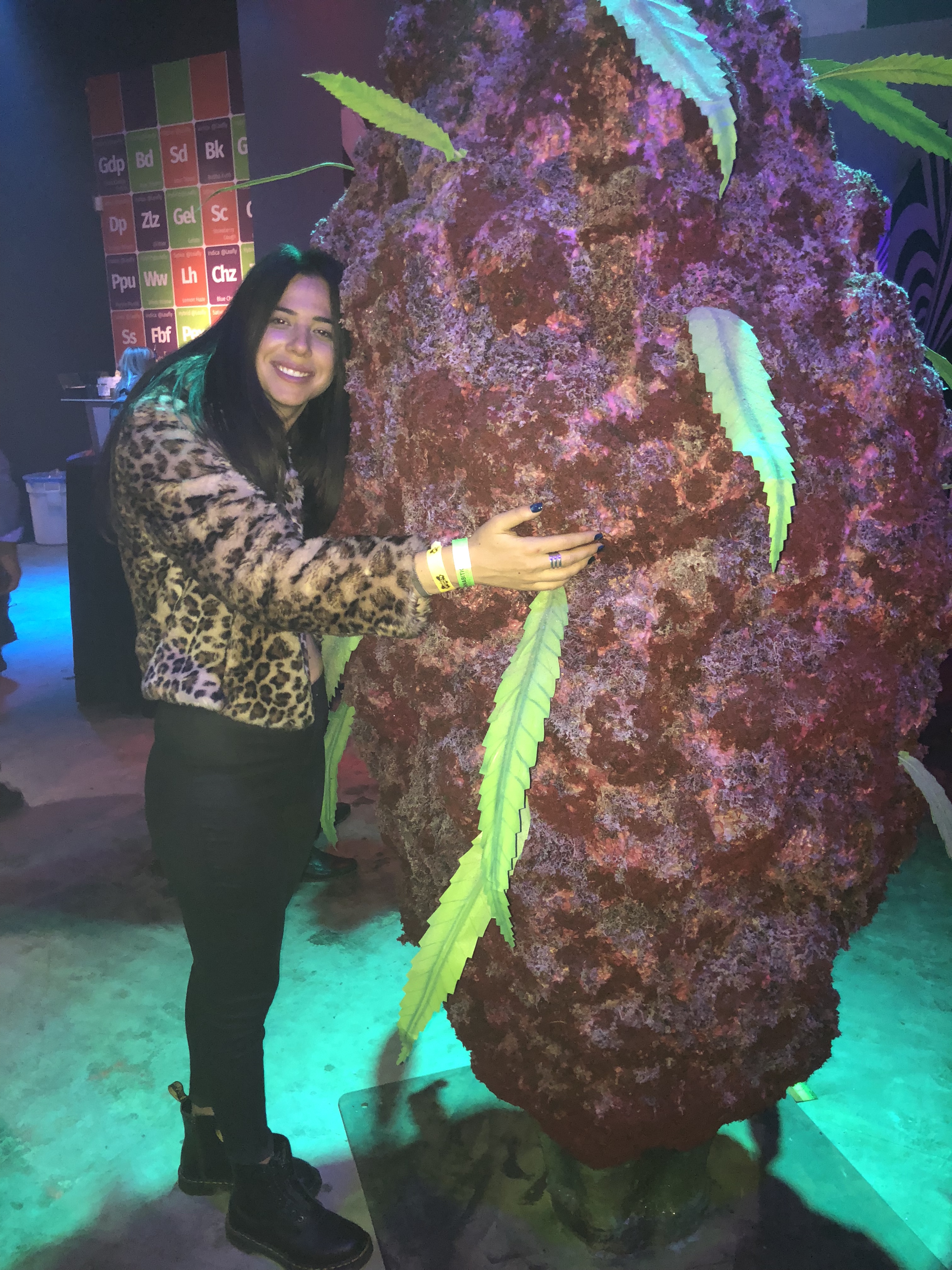 Friday
10:00 AM
Smoked a joint before heading back into MJBizCon for a meeting with Ed Bernstein, a renowned Las Vegas lawyer and owner of the Las Vegas Releaf dispensary. He wants to meet with me and his investors to chat about working together in the future. It's crazy to me that this convention is three days long, but I also understand the necessity of it. Any longer would be insanity, though.
2:00 PM
Smoked blunts outside of MJBIz, where I ran into comedian Ngaio Bealum, who was recently on Netflix's Cooking on High. We chatted for a bit about comedy and cannabis. I've always admired him and looked up to him. Plus, I think he's hilarious.
6:00 PM
Smoked a blunt before dinner with my family, who live in Las Vegas (702 till I die!). I met them at Flemming's, where I ordered a steak. I was very high, but cannabis is no longer an issue at dinner conversations. Now, my parents and I discuss accomplishments in my career and I don't have to be afraid about hiding my consumption. In fact, I recently hit a vape pen in front of my parents.
11:00 PM
I was able to get some stage time in by contacting the booker at the LA Comedy Club in the Stratosphere Hotel. I smoked a blunt with Angie and Alex before I got up on stage. Angie has never seen me do standup before, and when we used to live in Florida together we would always go down to the Palm Beach Improv. I felt getting high before the show was the appropriate move. I was nervous to perform in front of my best friend, but I knew she would be the best support system.
Honestly it was one of the best weeks I've had in weed in a really long time. I got to hang with my best friends, family, and connect with all sorts of people within the cannabis industry. It's really cool to see how far the cannabis community has come, and to be able to support it in my hometown is such a treat.
I will try to come back to MJBizCon every year just to show love and make new memories. I loved seeing people from all aspects of my life come together because of weed. If someone told me ten year ago that this would be my life now, I'd be like… "Yeah, I believe that shit, weed is going to get us there."
Sign up for our newsletter to get the best of VICE delivered to your inbox daily.