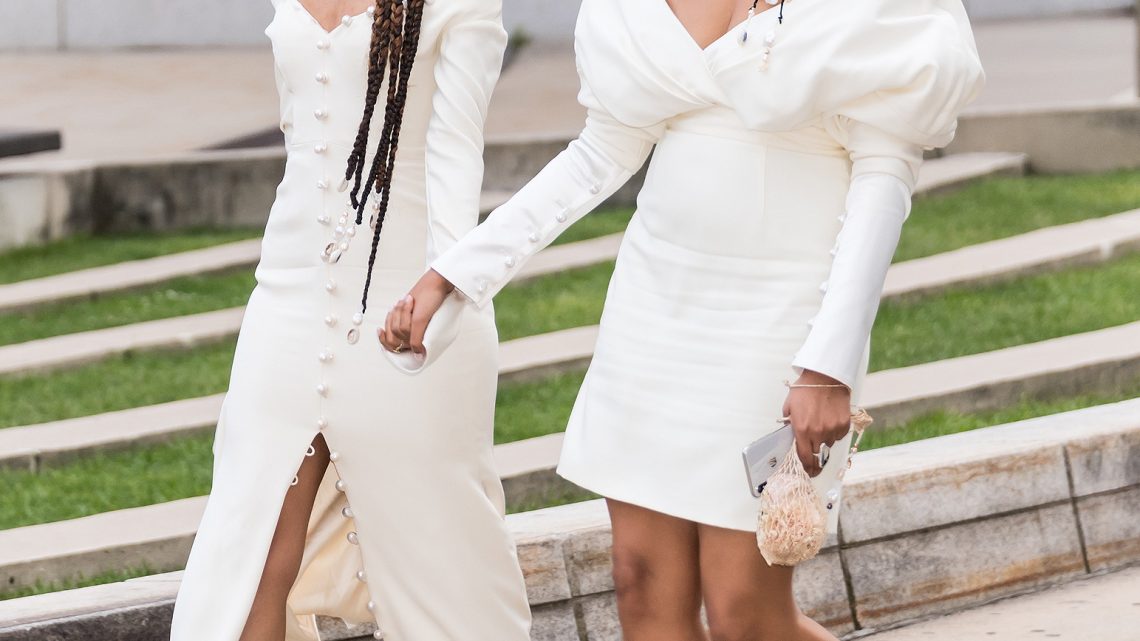 Black Fashion Designers Weave Identity and Diversity into Their Pieces
November 30, 2018
A gospel choir sang as the first model to walk the runway for Pyer Moss' Spring/Summer 2019 collection emerged in an ethereal white silk gown styled with teal eyeliner and an afro. She walked hand-in-hand with a young black boy wearing a FUBU by Pyer Moss sweater as the rain fell. The collection, designed by the 2018 winner of the prestigious CFDA/Vogue Fashion Fund Kerby Jean-Raymond, debuted at the Weeksville Heritage Center in Brownsville, Brooklyn.
By the end of his latest preview, 48 black models had displayed Jean-Raymond's work, including a dress featuring a black father soothing his baby, a green silk set with multi-hued-black faces, and a white cummerbund with "See us now?" embroidered across it. Jean-Raymond is no stranger to weaving social commentary about the black American experience into his work—the designer screened a short documentary he'd produced about police brutality at his spring/summer 2016 show. To too many, black bodies are a threat, and black culture is expendable.
In Jean-Raymond's case, his show was rightfully celebrated as a step towards diversity of perspectives in fashion, but inclusion in the fashion industry is hardly discernible. The runways of the latest New York Fashion Week featured 44.8 percent models of color, more than any other year according to The Fashion Spot. But while the runways have diversified exponentially, the number of black designers has not. "People still like to sit across the desk from people who look like them," said Mark-Evan Blackman, professor at the Fashion Institute of Technology.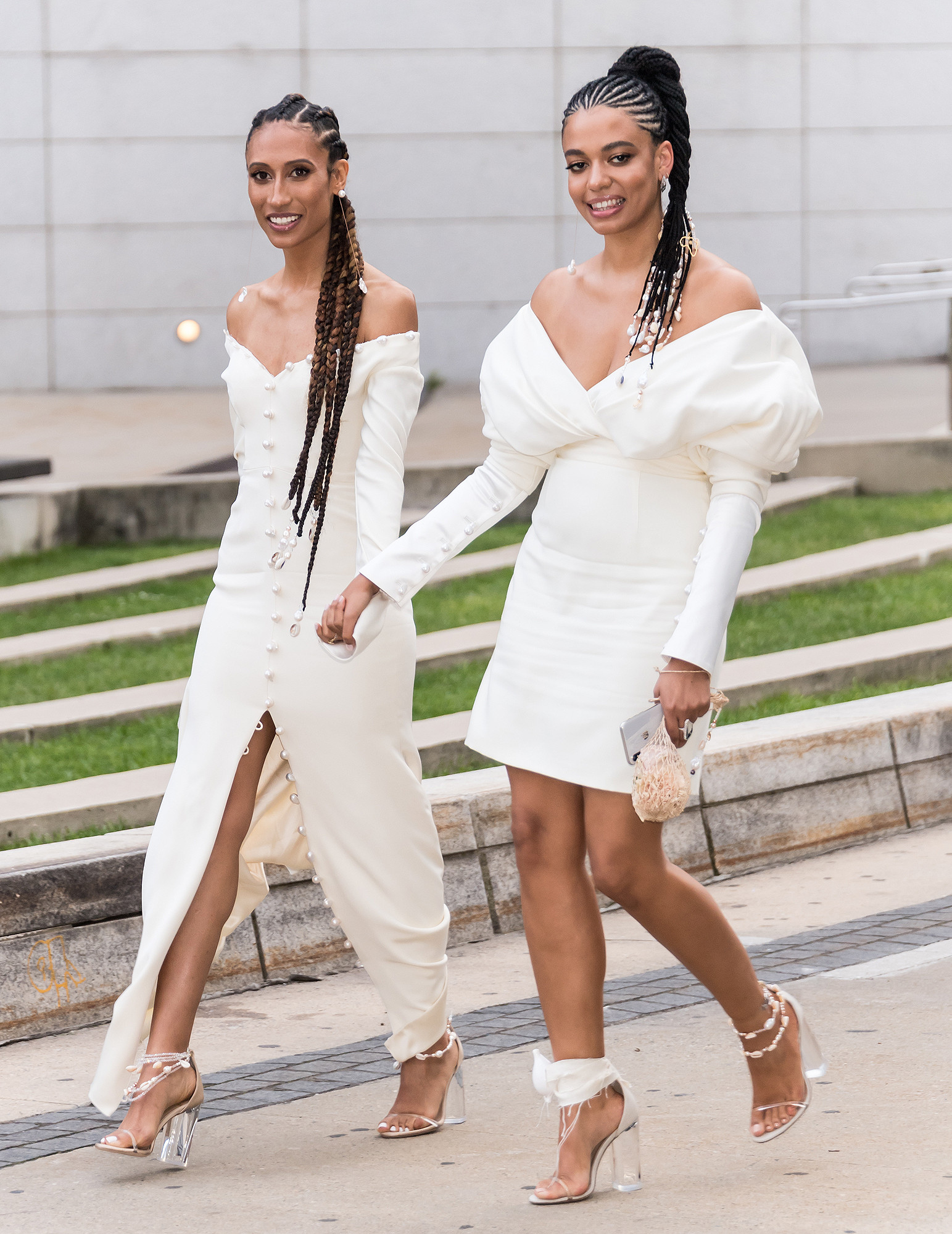 The best-known opportunity for emerging designers to secure funding is through the Council of Fashion Designers of America/Vogue Fashion Fund. Annually, the Fund provides $400,000 to one first place winner and $150,000 each to the two runners-up. Past winners have included fashion powerhouses Proenza Schouler, Alexander Wang, and Altuzarra. Brother Vellies won the prize in 2015 and Telfar Clemens of Telfar won first place last year.

Telfar, a socially-conscious designer, collaborated with White Castle on a capsule collection and 100 percent of the proceeds were donated to the Robert F. Kennedy Fund for Freedom and Human Rights to help minors pay bail on Rikers Island. Indifferent to the scarcity and exclusivity that drives much of the hype in fashion, Telfar's site reads, "It's not for you — it's for everyone." Telfar is Liberian-American and his designs are gender-fluid. His latest collection was reminiscent of the 1970s, featuring bell bottoms, mixed denim, and exaggerated cut-outs.
While the fashion industry prides itself on its open-mindedness, it's long been helmed by white designers and editors, and finds itself wrestling with how to respond to a political climate that castigates women, minorities, and immigrants. As social media has partially democratized access, these gatekeepers must make decisions in front of an audience. Designers including Clemens, Omondi, James, and Jean-Raymond have established that representation in fashion isn't a trend, but rather a best practice.
"For the first time, Americans are starting to understand that American does not just mean cherry pie and cowboy boots," said Omondi. "People want to be able to tell their own stories rather than having their stories told for them."
Sign up for our newsletter to get the best of VICE delivered to your inbox daily.
Follow Patricia Yacob on Twitter.