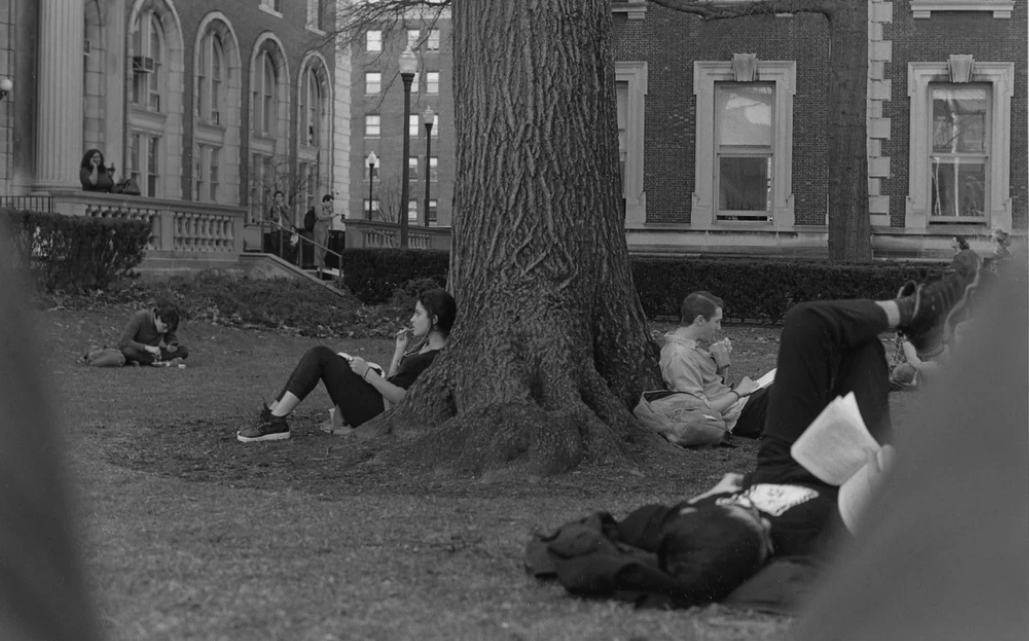 How Columbia's Photography Students Protected the Picket Line
August 10, 2018
Rachel Stern, a photography professor at Columbia University, was preparing for the students' end-of-semester showcase when the Graduate Workers of Columbia union announced its strike. The union, comprised of teaching assistants and adjunct professors, was protesting its low wages, and asking for better health benefits and other basic labor rights.
The university's School of Visual Arts decided to shut down the showcase ahead of the strike. Some professors decided to hold their final presentations in other classrooms around campus. But Stern and her students wanted to show solidarity for the union. So they decided to take their final projects outside the boundaries of the institution.
Stern joined VICE's Clara Mokri on this episode to talk about the role of photography, education, and activism around the strike.
You can catch The VICE Guide to Right Now Podcast on Acast, Google Play, Apple Podcasts, Stitcher, or wherever you get your podcasts. And sign up for our newsletter to get the best of VICE delivered to your inbox daily.